Details

Last Updated: 21 April 2018

21 April 2018
Some GrowthPath Clients
Olga Berg is an Australian fashion designer, manufacturer
Voga is UK-based furniture importer and retails. Complex migration to Cin7/Xero from custom legacy systems. GrowthPath also added some advanced order promise-date functionality.

1300TempFence is an Australian construction services and hire business, based in Melbourne. Dear Inventory Cloud ERP.

Yumbah aquaculture. Seafood farmer, processor and exporter. Based in South Australia. Dear Inventory Cloud ERP.

Furniture importer and national wholesaler, based in Melbourne. Cloud ERP.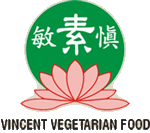 Food importer, wholesaler and retailer, based in Melbourne. Cloud ERP.
Specialist Medical importer, Melbourne. Cloud ERP, finance processes.
The Clifford Wallace Agency (hospitality and entertainment staff) , Sydney & Melbourne. Cloud ERP, integration with inhouse software.
Speciality chemical and industrial processes Boston, USA. Business Intelligence services.
ChefWorks Singapore, hospitality supplier. Cloud ERP
California Sports Surfaces (e.g. Rebound Ace), Melbourne.
Crown Resorts & Casino Group. In-house professional development program (in conjunction with CPA Australia).
VR Distribution (Adelaide), online retail of physical media. GrowthPath converted VR Distribution to Xero, and worked with the dev team to build integration with the in-house inventory management system, Adelaide.

Gambier West Brake and Hydraulic Service. Serving the logistics industry. GrowthPath helped the business evaluate integrated cloud solutions.

GMS Pacific (Melbourne). Importer and wholesaler. Provider of specialist pre-press and post-press consumables and machinery for various specialised printing processes. GrowthPath migrated from the legacy Prism ERP system to Xero + Dear Inventory

Australian Clothing Company (Melbourne). Manufacturer and wholesaler of uniforms, workwear, sporting apparel. GrowthPath migrated the business from MYOB to Xero + Dear Inventory, and will integrate the online channel.
Macspred: Agricultural herbicides and fertiliser, a manufacturer based near Ballarat. GrowthPath migrated from the legacy ERP system (Attache) to Xero + Dear, and then selected and integrated a cloud CRM to support the national sales force.
Baby products wholesaler, designed in Melbourne, global supply chain sold worldwide. Xero + Unleashed migration (from MYOB AccountRight Live). Implemented Pentaho for advanced analytics.

Victorian Cosmetic Institute, multi-location high-end private medical clinics. Based in Melbourne. MYOB to Accpac migration.