Articles
GrowthPath Skill Repository
Looking for specific skills to address a problem right now?
To help, here is a list of specific skills GrowthPath can make available internally on short notice.
IT & System Skills
The use of logos on this page is not intended to imply endorsement or any relationship to the products concerned. GrowthPath is a fully independent service provider and technology recommendations are based on best fit.
Cloud Accounting and ERP
Xero Partner
Neto Partner
Unleashed Partner
Saasu Partner
Dear Inventory Partner
GrowthPath is experienced at configuration, conversion and integration with these apps.
Intranet and Web Application Development: web2py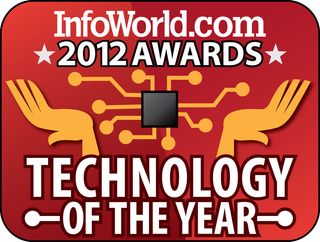 Tim Richardson is one of the seven global project members listed in the 2014 Edison Awards nomination of web2py.
web2py, winner of the 2012 InfoWorld Technology of the Year and various other awards, is an extremely high-productivity Python-based open-source web-framework, highly optimised for responsive design and database backends. See more here: www.web2py.com
Systems integration and web-based APIs




GrowthPath transforms business insight and delays replacing IT systems through the magic of connecting systems. It brings huge efficiencies and even more importantly, very interesting insights into how customer behaviour feeds through to margins and costs. We work with VBA for legacy systems and Python for web-based integration. See below for specific experience.
Ecommerce and POS

GrowthPath has written a complete Accpac / Sage ERP interface for Shopify, which handles payments, refunds, returns and two-way inventory management. The interface is built in Python, and communicates to Shopify via its API. Communication with Accpac is also in Python, built by using the Win32 COM library, leveraging Accpac's VBA-automation model (in Python). We are also experienced in Shopify front-end development, and are experts at Shopify SEO.
Neto
Kounta
MYOB: Performance, migration, data conversion and reporting

Articles on GrowthPath and on Tim Richardson's personal site are highly referred to. We are experts at optimising MYOB performance, particularly in terminal server installations and in business pushing MYOB to its limits. We are also highly skilled at data migration when moving away from MYOB, building on the SQL interface to MYOB. More of our MYOB content
Our skills with extracting and consolidating data means that use data mining for new insights, much better reporting.We can also help with multi-company data, and we once earned a 98% remission regarding a five-year GST audit from the ATO because of our skills in consolidating data spread over multiple MYOB files.
Medical Director and Pracsoft: Advanced profit analytics for private cosmetic medical clinics


We have extensive experience in data-mining and deriving incredible patient insights from MD and Pracsoft.
We have built update and read APIs on on top of Medical Director and Pracsoft, and consolidated multiple clinics into one analytic database, then fed into Pentaho for web-based dashboards and KPI analysis on patient repeat rates, average billing per doctor, item modality and other important measures of profit.
For private medical clinics, we have proven expeirence in analysing cross-selling and the effectiveness of patient recruitment and retention.
We have built automated integration between Pracsoft financials and accounting systems, and we have merged large Pracsoft patient databases into a common data store. We have also built web-tools such as pre-visit forms and patient education, and integrated these via automatic uploads into MD and Pracsoft. Our work has profound impact on the profitability of private clinics, particularly those with emphasis on procedures and with multiple practitioners. Pracsoft and Medical Director develop a huge pool of very interesting data, which is mostly locked away. We can unlock it (as long as your business in not in competition with existing clients).
We have also automated patient reminders (email and SMS), and made automated lapsed-patient recovery programs pulling data from Pracsoft (both stand-alone and integrated with Infusionsoft)
ERP and Accounting system implementations
GrowthPath has migrated around ten entities from MYOB to Accpac (as Sage ERP was known). We have also assisted with MYOB EXO, SAP and MFG/PRO conversions. We are experts at configuration and data migration. These are two areas where vendors often cut corners or simply look for cookie-cutter solutions. Tim Richardson's professional experience in years of systems implementations, including vendor negotiation, will make sure your system implementation shines, starting from a performance-oriented design of segments through to careful migration of data, particularly when moving from distinct MYOB files to a multi-entity ERP configuration. These migrations have significant challenges in aligning charts of account, handling duplicate customers and vendors, and in migrating sensible intercompany positions.
Sage ERP

While working on nearly ten Accpac migrations, we've developed some advanced skills in Accpac (Sage ERP) integration. Accpac is blessed with a free and very comprehensive API which substantially cuts down the cost of system integration. It's designed to be coded in Visual Basic, but this has limitations. GrowthPath has developed sophisticated and powerful integrations using Python. Using Python, we have integrated stock systems, webstores, online payment providers, web2py internet and intranet apps, and medical billing systems.
Other API experience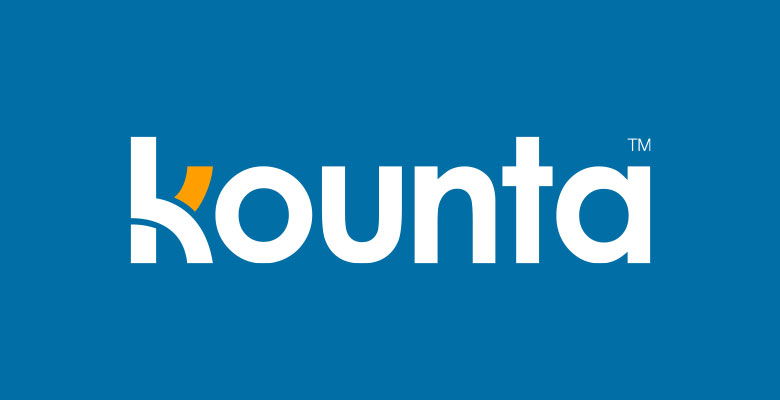 We have integrated with the APIs of Saasu and Xero for migration of data, bulk data changes, inventory uploads and enhanced reporting.
We have integrated with Vision 6 for automated EDM based using CRMs and customers databases stored elsewhere.
Our experience with Kounta relates to accounting integration and reporting.
We have interfaced Infusionsoft with HCN Pracsoft, Sage Accpac, and with MessageNet SMS.
Excel, Business Intelligence, data mining

GrowthPath offers strong Python, VBA, MDX and SQL skills, advanced statistical and programming modelling skills, and years and years of capital investment, equity and corporate advisory projects (so the skills are targetted on real business cases). With international blue chip CFO experience which has steered multi-million investments through Boards, GrowthPath can call upon very strong financial modelling, including interactive models allowing explorations and what-ifs, with emphasis on simple models focused on the handful of important influencable factors that really lie behind key decisions. For data mining and visualisation, GrowthPath recommends open-source solutions built on Pentaho, Mondrian and MDX.
Cashflow and Finance
An insight into our broad range of real-world finance skills, earned during years of working in business as financial controllers, finance directors and CFOs.
True cash-costs
The single biggest enabler of opportunity-based growth is connecting true cash costs to a configuration, quote or tender-pricing tool. This can be a quick project. It involves investigating your costs and discovering true variable and overhead costs, understanding the correct time horizon based on the decision timescale of your customers, and some tools which provide margin insight wide into the organisation (Excel is usually great for this). It's incredible what a difference this can make when facing a fast-changing market.
Financial projections and models
We've made countless financial projections and models for hospitality, logistics, professional and medical services, manufacturing, online retail and online services.
Our models are always scenario-based and linked to a few drivers for easy "what-if" analysis. We produce integrated multi-year cashflows, P&Ls and Balance Sheets, and the models are always developed and signed off by a qualified accountant (CPA or CA). We produce projections for government permits, grants, skilled migration, loan applications and equity raising. Our models are tuned to the target audience; the requirements differ. Our models are closely tailored to the specifics of each business: the outcome is standard.
For situations where the model needs to influence sophisticated readers, we spend time developing drivers and scenarios which are influenceable and closely linked to the specific market and competitive differentiation of the business. Our experience in raising equity and debt for SMEs means we know what we're doing.
For business owners looking to steer their business towards profit and cashflow targets, our approach is the first step to managing the business on the handful of indicators which really matter.
For regulatory requirements such as government permits, licences and skilled visa requirements, our approach is more conservative and traditional.
ATO GST Audits
GST audits are highly reliant on data presentation. Our ability to rapidly find, processes and consolidate data across multiple databases such as MYOB combined with our tax experience can earn big remissions (98% in one large audit).
Bank Covenant Reporting
Is your bank concerned about pending covenant breaches? We can help build confidence via good three-way cashflow forecasting, corrective plans and analysis proposed in a way bank risk-management appreciates.
Simplified Forecasting (one-page forecasting)
Today's business environment produces a lot of information. SMEs tend to focus too much irrelevant details, and there is too delay in vital information. Successful large companies have been dealing with information overload for years. They know the solution is to simplify, which brings focus, speed and releases finance people to focus on decisions affecting the future. We can quickly introduce radically simplified and faster forecasting & reporting using basic technologies you already have.
Make-or-buy analysis, Capital investment decisions
With years of global experience in manufacturing ranging from metal working to processes at the edge of quantum physics and with large-scale supply chain and sourcing restructures, GrowthPath offers highly effective support for make-or-buy, investments and M&A decisions. Our decision making-models are closely linked to key influenceable factors. Our work is based on a very strong understanding of theoretical financial concepts which is convincing to potential investors, but the tools are designed to be used by busy board members and directors.
Pre-acquisition and divestment preparation
If you're planning to sell your business or divest part of it, talk to us about preparing the business properly to maximise your result. We will help make sure the buyer's due diligence process runs smoothly and avoids surprises, and we're experienced at preparing results and forecasts to increase your price.
Tender pricing and profitability analysis
GrowthPath's Tim Richardson has quoted and managed the profitability of global contracts with large retail chains, including very complex discount structures, and large contracts with government bodies and utilities. He is an expert in developing tools and methods to deliver razor-sharp pricing very quickly, which has proven to be a vital edge in winning good business.
Closing speed increases
Billion dollar companies get month-end results only a few days after month-end. That's mainly because they want to; getting there is a process of introducing efficiencies, automation, strict rules about cutoffs, and eliminating irrelevant activities.
Why bother? There are two huge benefits. Total reaction time of the business improves dramatically. Perhaps the biggest benefit to a fast closing is the allocation of your accounts team to focus on the future. If it takes two weeks to close, that's half of the team's total capacity spent on looking backwards, a huge loss.
Bookkeeping, Payroll and Business Support



GrowthPath has two bookkeepers. One is very experienced with MYOB, large SMEs and substantial payrolls. The other is strong in the cloud accounting packages Saasu and Xero, and is more suited to smaller businesses. They operate under supervision of registered tax agents and legally allowed to offer BAS-related services.
Online cloud accounting: selection and migration
Online bookkeeping packages are taking off. However, they generally do not yet have the full functionality of Myob and QuickBooks, and they vary in what they do offer. For example, Saasu has an inventory module; Xero not. Functionality gaps can easily be solved via plugging in to external modules, but the cost adds up.
Our bookkeepers have migrated MYOB to both Xero and Saasu.