Make your Finance team a partner for growth
Finance is traditionally a back-office role. Many small business owners see finance as the people who pay the GST, do payroll, keep the bank happy and chase slow-paying customers. In large firms and overseas, Finance is transforming. It has become the crucial partner of the business owner or general manager: able to prioritise the best growth opportunities, and able to manage the cash flow and financing to take advantage of opportunities. This is known as Finance Transformation. It makes just as much sense for small businesses. The transformation approach needs to adjusted, to be simple and more practical.
The finance team's revised mission is based on four pillars.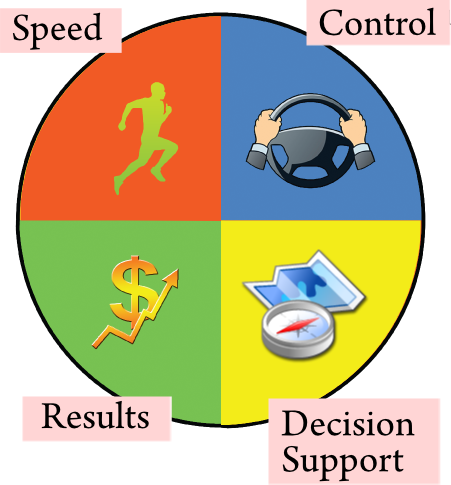 1. Business control
Safeguarding assets, reporting, forecasting, compliance
2. Decision support
Helping management understand the key decisions (ranking decisions by potential and time-to-benefit)
Finding the key drivers of a decision and how they affect business results and risk
Business plans, modelling with scenarios
Justifying investment decisions in new products, new markets and new ideas (innovations)
3. Optimising and increasing cash flow
Improving returns to the business owners
Freeing working capital for investment in innovations and opportunities
4. Speed and efficiency
The Finance team needs to set an example in using better process and tools to save time and money, to do more with less. This can included outsourcing of some activities.
The Finance team needs to be as fast as possible, so provide relevant and timely information, not stale data.
Get faster at routine activities, which frees up time for finance to help improve the business. Closing is key example. Speed and efficiency gives the Finance team the opportunity to address pillars 2 & 3 without asking for more headcount.
There are 20 working days in a month. Every day that closing takes is 5% of finance's capacity. A business of less than $100m should get through monthly closing in two to three days. Some take nearly two weeks.
These four pillars are the mission of finance.
Transforming the team so it can deliver on this mission is a six step process. Read more.